Housing is a human right!
¡Tener un techo es un derecho!
Urgent: pass "An act to prevent COVID-19 evictions and foreclosures and promote an equitable housing recovery" now.
Need help?
Did you receive an eviction notice or a summons to court? Have you been threatened with eviction or foreclosure? Are you behind on rent or mortgage and worried? Don't panic or leave. You have rights, and help is available. Click here for details on where to get help.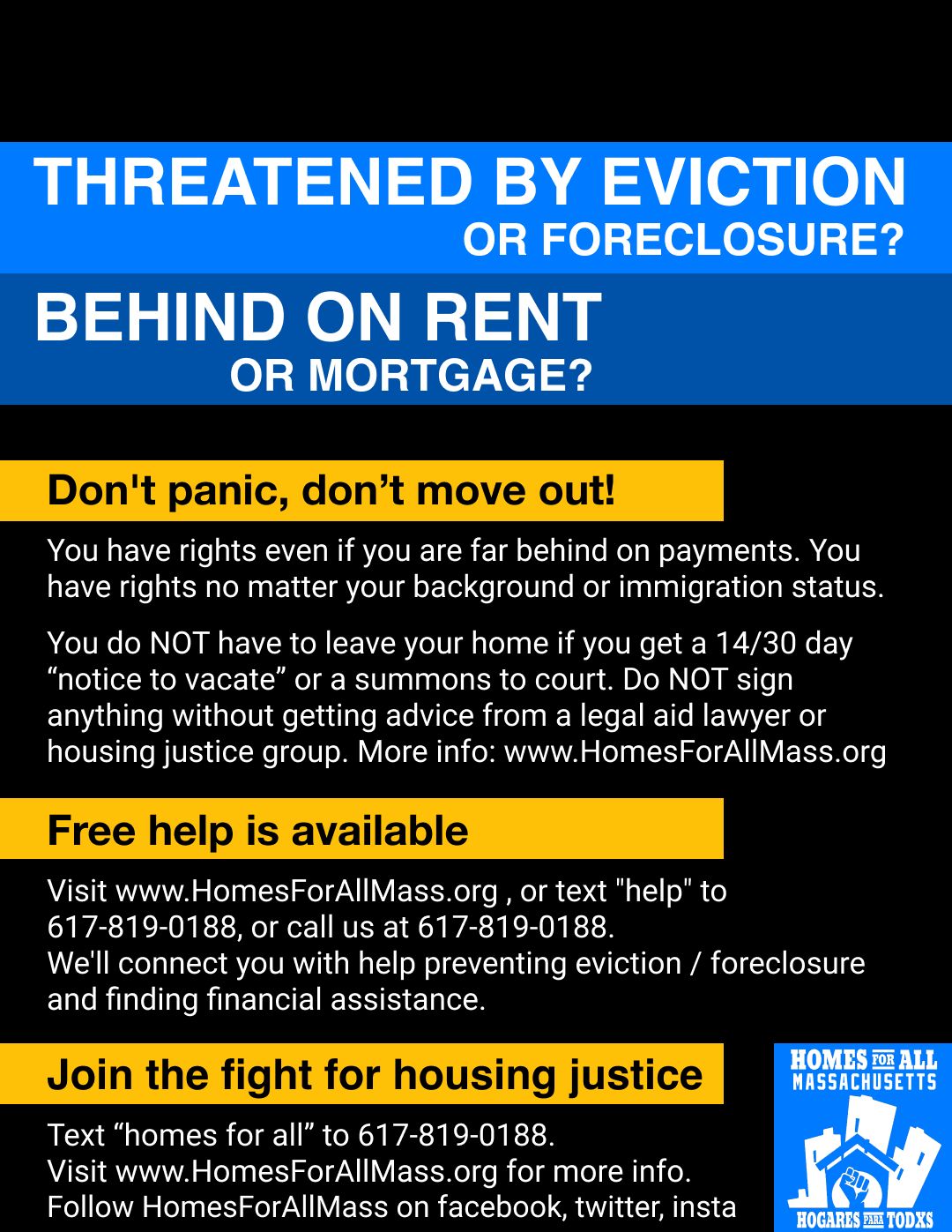 ¿Necesita ayuda?
¿Recibió una notificación de desalojo o una citación judicial? ¿Ha sido amenazado con desalojo o ejecución hipotecaria? ¿Está atrasado con la renta o la hipoteca y está preocupado? No entre en pánico ni se vaya. Tiene derechos y hay ayuda disponible. Haz clic aquí para obtener detalles sobre dónde obtener ayuda en su area.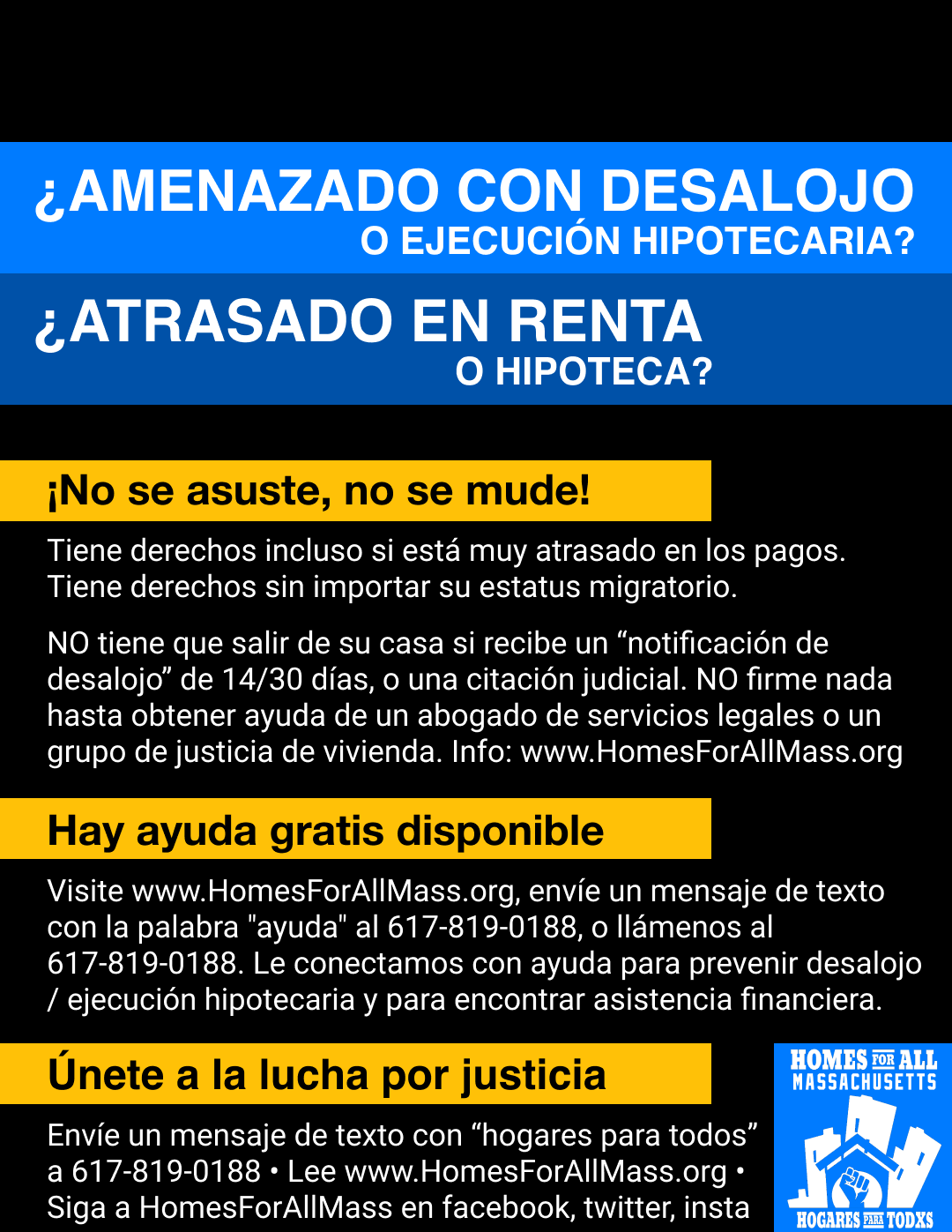 Get involved
Other policies we support (partial list)
In addition to the priority campaign for the COVID-19 housing equity bill to prevent tens of thousands of COVID-19 evictions and foreclosures and promote housing justice in the recover, Homes for All Mass supports policies including:
TOPA - Tenant Opportunity to Purchase Act
Real Estate Transfer Fee
Local options for tenant protections including rent control and just cause eviction protection
Deeds excise fee increase to fund affordable housing and climate justice
... and many more policies – complete list and links to details coming soon.
Info and statements from Homes for All Mass